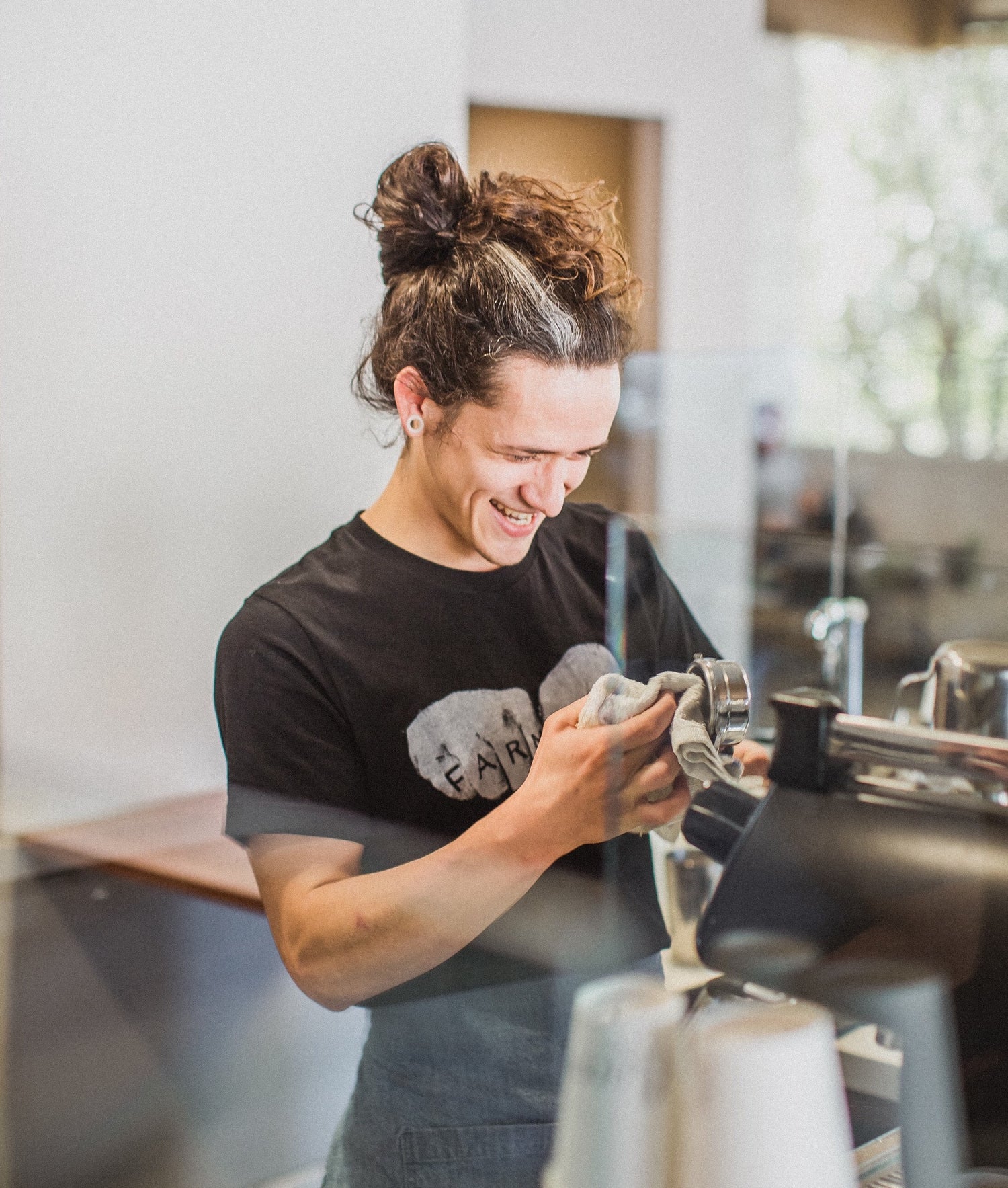 Our Story
Perfect Coffee Water was founded by Courtland and Garrett King in their quest to help family, friends, and all coffee drinkers brew their coffee in the best possible way. What started as two humans in pursuit of a better cup of coffee has evolved into this gift they now share: perfect water for your coffee. They have spent years working with coffee industry experts, chemists, and many coffee lovers to bring you Perfect Coffee Water. 
In addition to providing you the best water for coffee, every box sold supports clean water infrastructure in regions of the world where your favorite specialty coffee is grown.
Courtland has over 10 years' experience in the coffee industry with his focus on what is known as specialty coffee. Some of his roles have included cafe manager and barista trainer. He also has experience roasting, and as a coffee consultant for cafes & restaurants. Through his love for the brew, he has delved into understanding water chemistry with the help of many chemists and coffee professionals. But that is only the coffee part. Otherwise, he mostly spends his time with his wife and small child or out climbing rocks all over California.
Garrett recently finished a Master's Degree at the University of Washington in Seattle. Outside of his recent studies, he can be found hiking the beautiful Pacific Northwest, zipping around on his electric bike or traveling various parts of the world, often in pursuit of the best local cup of coffee.  If you catch up with him, you'll find him consistently brewing coffee with precision and care for himself, his friends and his family.